AWSRG Field Meeting
6-12 September 2022, @ Gluepot Reserve, South Australia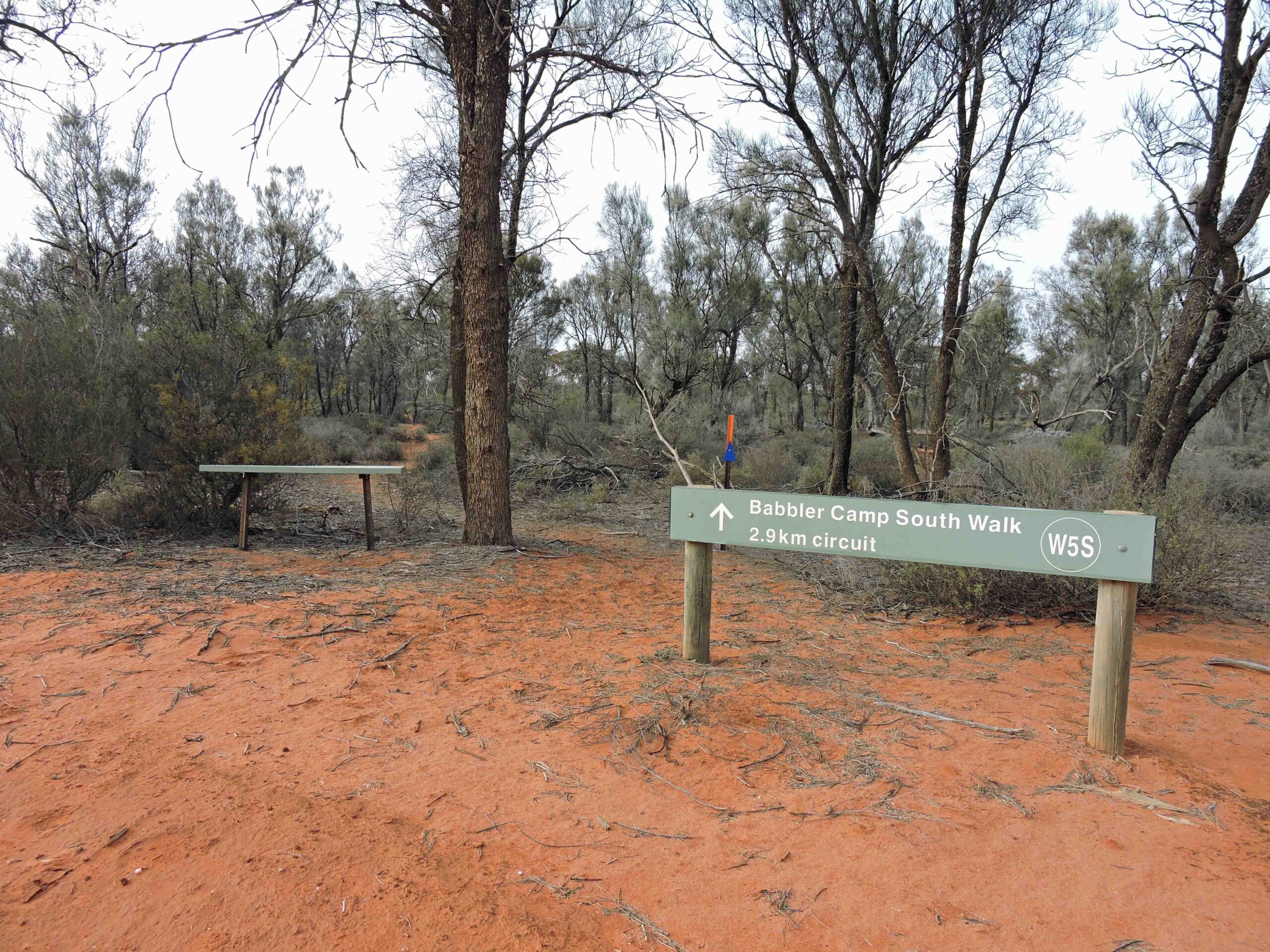 As you're no doubt aware, our usual biennial gathering, which would normally have been scheduled for last year, had to be postponed. A small group of members have now begun planning for a gathering this year. In the past, these events have been conceived of as a workshop/conference, and held in natural locations so as to allow for field work alongside a semi-formal speaking program.
Finding a venue that offered both suitable surroundings and modern facilities has always been a challenge. This year, after initially entertaining the idea of a speaking program enhanced with online linkups, we realised that the requirement of decent internet access was incompatible with the more isolated locations that reflect the ethos of the group and the relaxed, convivial atmosphere we wish to enjoy.
So, taking a leaf out of the British WSRS's book, this year we envisage a 'field meeting'; a low-key bush gathering. After the restrictions of past years, it seems appropriate. Rather than formalise a schedule of speakers, we'll plan for a more spontaneous approach to sharing our skills and knowledge.
Location:
Gluepot Reserve has been proposed, a Birds Australia property in mallee woodlands northwest of Renmark in South Australia. https://www.gluepot.org/visit-us/camping-information/
They are very happy to have us visit without much fuss. There are three camping grounds, each with amenities, but they probably can't offer housed accommodation unless we can demonstrate volunteer capacity (see below). Campsite bookings are not normally required, however we can book part or whole of a site at even a week's notice if we have the numbers to justify a space to ourselves. They have a large shed cum meeting space with overhead projector, etc. Internet via mobile is available at the ranger station/homestead, but that's not useful for us in terms of meetings. So we'll be largely offline for the duration.
Theme:
We're unlikely to have a keynote guest this year, however, we can focus around a project. If we were to propose an outcome beneficial to the reserve, we could visit as a volunteer group and qualify to possibly access the shearer's quarters for limited accommodation. Research/acoustic monitoring is an obvious one, but I'd anticipate their ecologists will be all over that already. A more suitable project for us may be gathering high quality sound recordings that Birds Australia can use to promote the natural values of the reserve (on website, social media, etc.). Whatever proposal we put forward (I invite your ideas!), it would go to their management or scientific committees for approval.
Proposed dates:
6 – 12 September 2022. Arrive Tuesday 6, then we'll have the next five days Wednesday 7 to Sunday 11 together, with Monday 12 a pack up and depart day.
Bookings and further information:
Costs will be posted here once we're clear on them. Bookings for the meeting are necessary, as they will allow us to estimate how many will be coming and plan accordingly. Advise by either using the contact form here, or emailing the president personally.
We'll do what we can to help co-ordinate sharing of transport, pick up attendees from Mildura (regional airport) / Renmark / Waikerie, or with loans of camping gear, etc. If you'd like under-roof accommodation, please tell us and we'll see what can be arranged.
So in short, if you plan to attend, get in touch and tell us what you need or can offer others.
Andrew Skeoch
AWSRG President