AWSRG Field Meeting
6-12 September 2022, @ Gluepot Reserve, South Australia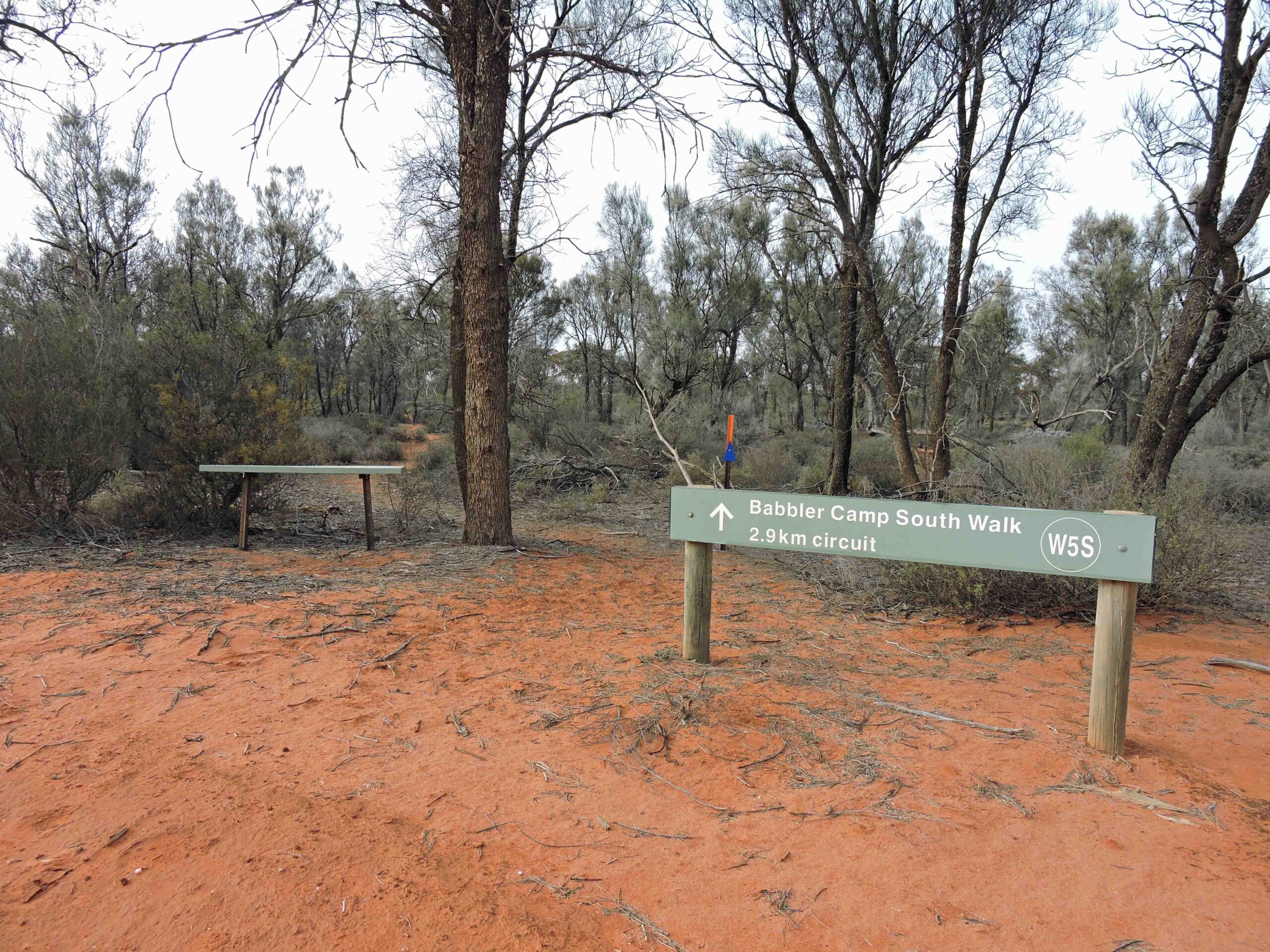 As you're no doubt aware, our usual biennial gathering, which would normally have been scheduled for last year, had to be postponed. This year, and taking a leaf out of the British WSRS's book, we envisage a 'field meeting'; a low-key bush gathering. After the restrictions of past years, it seems appropriate. Rather than formalise a schedule of speakers, we'll plan for a more spontaneous approach to sharing our skills and knowledge. And I'm sure there'll be lots of yarning around the camp.
Location:
Gluepot Reserve is a Birds Australia property in mallee woodlands northwest of Renmark in South Australia. https://www.gluepot.org/visit-us/camping-information/
We have booked the Bellbird campsite for the duration of our visit. Bellbird is on the northern edge of the reserve, around 10km northeast of the homestead. Being a bit more remote, we're hoping it will be quieter, although it can accommodate around 18 vehicles, so we may well have other campers nearby. It has toilets but no showers (the whole place is on rainwater only, so water use is an issue for them).
The local birders have said that Bellbird is likely to have the most interesting species mix, and is within proximity of other good locations in that northern sector. I asked about 2WD access, and have been told 'no problem', the tracks are good.
Gluepot also has an Information Centre, an enclosed building near the homestead which we anticipate using for daytime meetings, presentations etc. It has a full kitchen; sinks, water, microwave, cook top and oven – plus a fridge. Having power available, it seems the best option for charging batteries etc. So I expect we'll spend at least part of our time accessing this building for one thing or another.
Dates:
6 – 12 September 2022. Arrive Tuesday 6, then we'll have the next five days Wednesday 7 to Sunday 11 together, with Monday 12 a pack up and depart day.
Bookings and further information:
While formal bookings are not required, please advise of your intention to attend so we can book a campsite.
Please note: you will need to be self-sufficient in food, supplies and camping gear, just like any self-organised camping trip.
Also be aware of the fruit-fly exclusion zone. You will enter this coming from Victoria, and from NSW or Adelaide too, and be required to toss out fresh fruit and vegetables when you cross. So possibly wisest to stock up on supplies in Renmark or Waikerie.
There will be no cost for attendance at the event as such. Expenses will simply be your travel, personal supplies (ie; food), and the reserve's camping fees, which are $15 per night, per vehicle.
If you need any assistance with sharing of transport, such as picking up from Mildura (regional airport) / Renmark / Waikerie, or with loans of camping gear etc, please get in touch, and we'll see how others can help out.
So in short, if you plan to attend, get in touch and tell us what you need or can offer others.
Andrew Skeoch
AWSRG President